Alliance Chiropractic and Massage
Watch the video below to Learn about the Technologies used in our office:

Welcome to Alliance Chiropractic and Massage located in Watauga. Chiropractic is one of the most amazing healthcare professions, but very few people understand what it's all about. This information is here to help you gain a basic understanding of how our Watauga chiropractors can help you and your family.
We welcome you and your family. Spinal problems occur in all ages and are on the rise in children. We use a variety of treatment methods that are safe and comfortable even when you may be in pain. Our office has the latest therapeutic modalities including interferential current and modern chiropractic diagnostics, including x-ray. We also have advanced rehabilitation equipment, such as decompression, and administer rehabilitation therapy in our office. Dr Ruth is a Certified Ergonomic Evaluator and has numerous hours of study in ergonomics and the relationship to spinal problems in the work place. He is also a Certified Impairment Rating Evaluator. Dr Ruth utilizes many chiropractic techniques and specializes in Pettibon. He and his professional staff are dedicated to making you well, not just treating your pain and symptoms.
If you're looking for a top Watauga chiropractor that provides family chiropractic care we are here to help. It's also a bonus that most insurances are accepted. Today many people are searching for a "chiropractor near me". We hope to be your first choice. Also, don't forget to click on our New Patient Special. It's a great way to test drive our services.
Our Purpose The purpose of our office is to relieve your pain or suffering by getting to the root of the problem and teaching you ways to stay well and maintain proper spinal function. Both Dr Ruth and Dr Carmichael are well trained in diagnosing and treating a variety of conditions through spinal adjustment. We provide comprehensive active therapy/rehabilitation in order to further rehabilitate the injuries that our patients suffer. These exercise stations are spinal specific. They are designed to rehabilitate the smaller, functional tissues of the spine. It is vital to the recovery of our PI (personal injury) patients as our entire protocol is established to improve function. You will find our examination very similar to any other doctor with the added benefit of chiropractic evaluation of the spine and neuromuscular system. We emphasize proper nutrition, exercise, dietary modification, herbal supplements and of course, spinal adjustments.
Monday
9:00am - 12:00pm
2:00pm - 7:00pm
Tuesday
9:00am - 12:00pm
2:00pm - 7:00pm
Wednesday
9:00am - 12:00pm
Thursday
9:00am - 12:00pm
2:00pm - 7:00pm
Friday
9:00am - 12:00pm
Saturday
Closed
Sunday
Closed
Late & Early Appointments Available Upon Request. We Look Forward To Seeing You!
HOW TO FIND A CHIROPRACTOR IN Watauga
This guide will help you find the best chiropractic clinic in Watauga for you. When most people in Watauga decide they need a chiropractor, they end up doing a search and just picking someone at the top.
Being at the top of Google for the chiropractic search does not necessarily mean they are the best chiropractor for you. Follow the steps below to make sure you are picking the right chiropractor for you.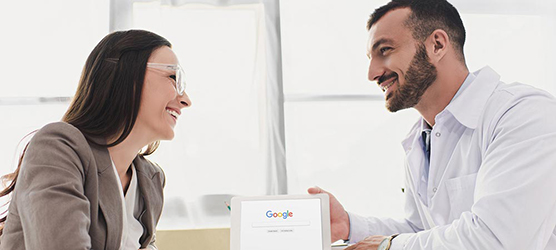 Time Needed: 5 minutes
Total Cost: USD 0.00
4 EASY STEPS TO FINDING A CHIROPRACTOR IN Watauga
Step 1: Open up a Google search
You will want to type one of the following in the search bar:
Chiropractor Watauga
Chiropractor 76148
Chiropractor near me
Best chiropractor in Watauga

Step 2: Review Their Website
The best chiropractors in Watauga put as much care into their website as they do into the rest of their office. By reviewing their website you will get a good feel for the doctor and if they are right for you.

Step 3: Check Out Their Reviews
Check out the Google Business Page of a chiropractic clinic you are thinking about visiting. It is easy for someone to say they are great, it's a different story to get other people to say great things about you.

Step 4: Give The Office A Call
Now that you have a basic understanding of what the office is about. Give them a call to make sure they fit the message that their website and GMB have been sending. You will know in a few minutes whether the office is the right one for you.